Welcome to
Total Family Wellness
Providing the highest
quality healthcare
"My practice is designed to provide my patients
the highest quality care available and help them lead
healthier, fulfilling lives."
– Dr. Trinette Moss
Convenient, unhurried care
Proactive, preventive approach
Advocacy through a complex health system
Affordability and savings
Relationship built on trust and openness
By keeping my practice small and cutting out the red tape I have much more time for my patients.
ACCEPTING MEMBERSHIP PATIENTS OF ALL AGES
SEE WHAT OUR PATIENTS ARE SAYING ABOUT US
Cosmetic Laser Treatments
(Facial Rejuvenation, Skin Tightening ClearLift, Hair Removal, Tattoo Removal)
Wrinkle Relaxers
(Dysport, Botox, Xeomin, Jeuveau)
Dermal / Facial Fillers
(Restylane, Juvederm, Revanesse)
Why choose our
Direct Primary Care

program?
Designed to deliver care in a new way, this option provides you with highly personal, convenient, and affordable primary care.
Everyone benefits.
No insurance or high deductible plan?
Even better!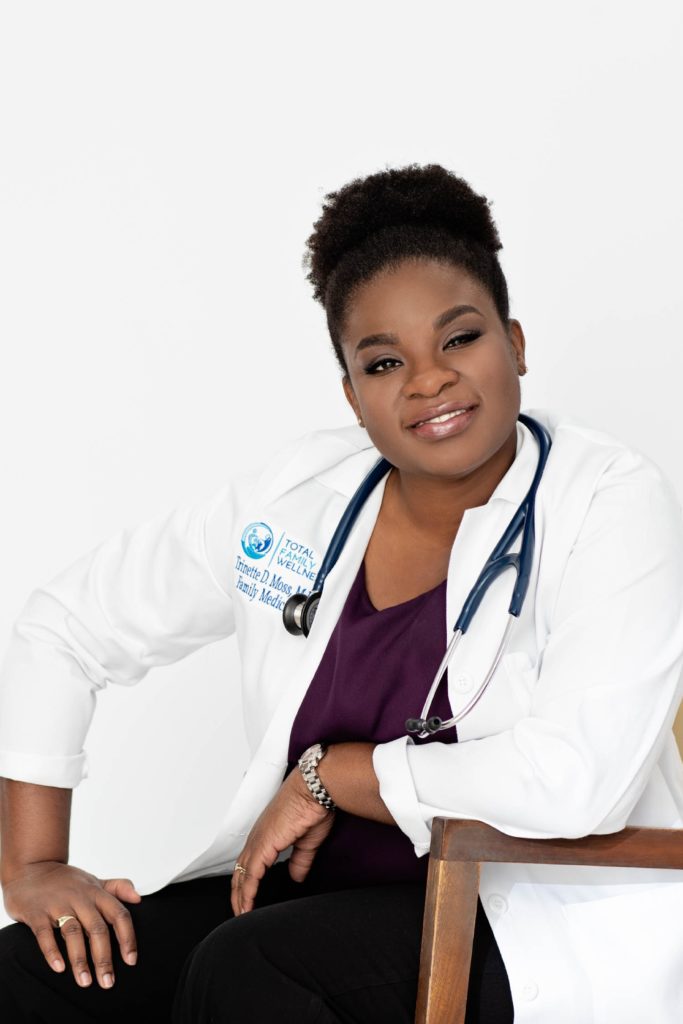 Fed up with waiting weeks for a medical appointment —
and then getting only a few precious minutes with your doctor?
DPC allows us to spend more time with each patient to develop
personalized, high quality care.
REASONS TO CHOOSE
TOTAL FAMILY WELLNESS


AS YOUR PRIMARY CARE
"Dr. Moss takes the time to truly listen to her patients and understand what they're trying to get across. I have never felt uncomfortable, even when certain situations would otherwise create those feelings. She is very well versed and easy to speak to. I've never had such a wonderful primary care physician."
"Dr Moss has been my physician for many years and is an outstanding medical professional"
Make an appointment and
visit
Total Family Wellness
Make an appointment and
visit
Total Family Wellness